You can view a PDF of all your policy documents online in your My account. There you'll find your:
Car insurance certificate
Car policy booklet (and breakdown policy booklet if you bought breakdown cover)
Policy summary
Policy schedule and information provided by you (IPBY)
Credit agreement (If you pay by direct debit)
Tip: the easiest way to access your policy information is to download our handy app:

View your documents in these simple steps:
On your desktop
Click on "View Documents" as highlighted by the red box in the below screenshot.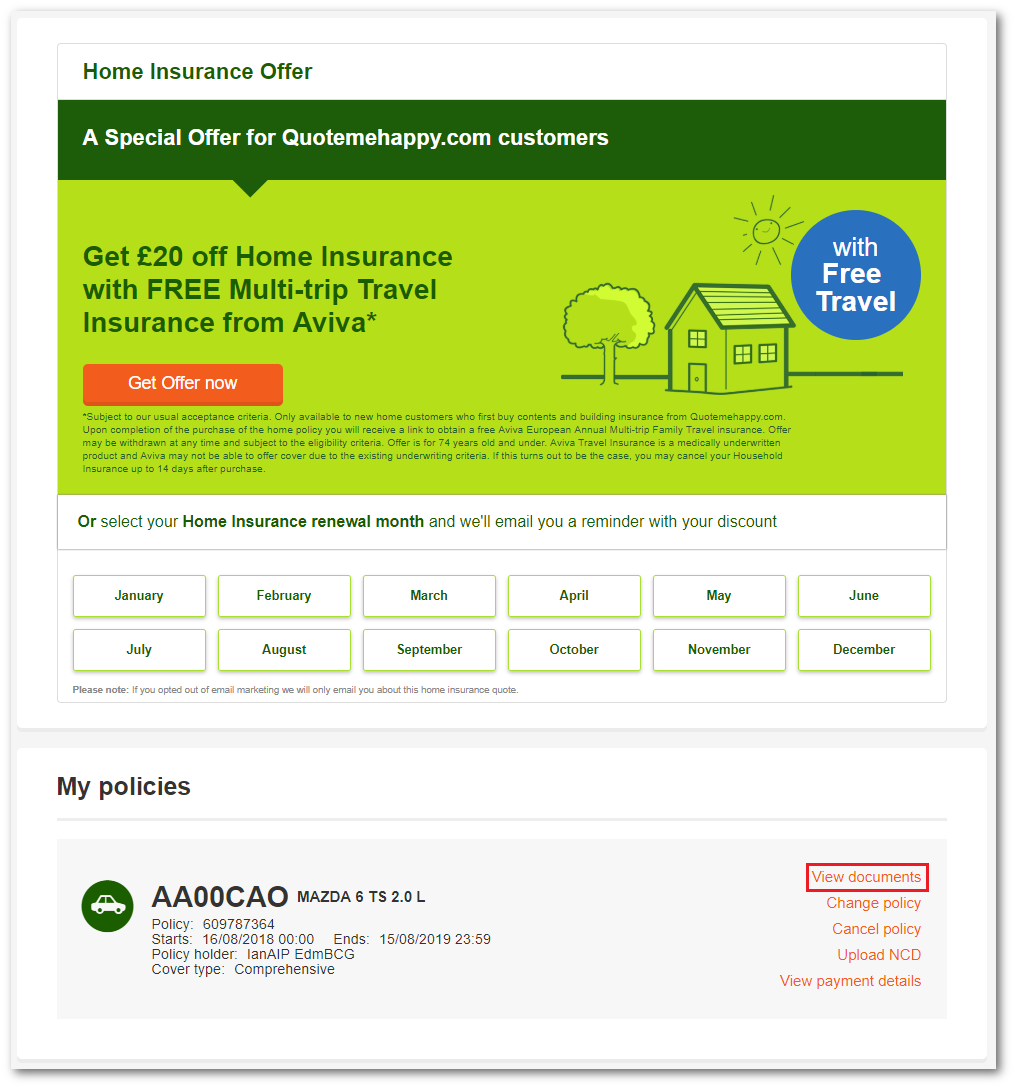 On this page, you can see the full list of your policy documents. Click on "View" to view the document as a PDF. You can also email documents to yourself by clicking the check box next to the document(s) you're interested in and clicking on "Email documents".
On the app